Course "GMP and Regulatory Expectations for Early IND Products" has been pre-approved by RAPS as eligible for up to 12 credits towards a participant's RAC recertification upon full completion.
This course will present, in one place, the regulations and guidelines that apply to early phase products. In some cases these will not be regulations, but needs that, if met, will increase the efficiency of activities as a product proceeds through the development process. The course will present these items in the order of product development from the point of R & D activities to the completion of Phase 2 clinical trials.
---
Why should you attend:
Any pharmaceutical worker who must deal with products both in early and latter phases of development should attend this course in order to be aware of the regulatory requirements that will affect operations dealing with these products. The modifications to the GMPs for early phase products have modified the GMPs in such a way as to reduce requirements to allow more efficient work. At the same time some of the things that may appear to have changed, have not, and the pharmaceutical worker should be aware of this.
---
Who will benefit:
Directors, Managers, Supervisors, and lead workers in Regulatory Affairs, Quality Assurance and Quality Control
Workers who will prepare GMP documents for early phase products as well as those who will review these documents
Regulatory affairs workers who will need to deal with submissions covering early phase products
Day 1 Schedule
---
Lecture 1:
Very Early Stages
The need for documentation of matters that will affect downstream work.
The effects of ICH Q8

Impact on R & D activities
Risk analysis and design control at this stage.
---
Lecture 2:
GLP requirements
Animal studies

Toxicology and pharmacokinetics.

Estimating the Maximum Safe Starting Dose

A review of the guidance document.
---
Lecture 3:
Early Pre-IND Studies
Understanding exploratory Studies

Definitions and the IND that will be withdrawn.

Orphan Drugs
Drugs studied under the Animal Rule

What they are and how to conduct the studies.
---
Lecture 4:
Meetings and Preparing for the IND
Information required for the Phase 1 IND

The CMC requirements that will be needed.

Pre-IND Meetings with FDA
Day 2 Schedule
---
Lecture 1:
GMPs for Phase 1 IND products
The scope of the guidance document
The second guidance document covering the GMPs.
---
Lecture 2:
GMPs for Phase 1 continued
A presentation covering what GMPs are required at this stage.
What has been omitted from the GMPs for Phase 1.
---
Lecture 3:
Requirements for Phase 2 INDs
The full GMPs resume, but do they?
Phase 2 studies and the transition to full GMPs.
CMC requirements.
---
Lecture 4:
Preparing for IND Meetings
Phase 1 meetings
Pre-phase 2 meetings
Phase 2 meetings
Want to register by P.O/Check?
We facilitate registration by P.O/Checks!
Complete your registration in just a few easy steps
Please just download, fill out the registration form and send it to us either by email to
support@globalcompliancepanel.com
or just fax us at 302 288 6884.
Once the form is received, an invoice will be generated and sent back to your fax number.
Following this just send us your purchase order by fax at 302 288 6884
Click here to download Registration form
In case you wish to register by using check
In case you wish to register by using check, please make a check to NetZealous LLC DBA GlobalCompliancePanel.com and mail it to the below address.
NetZealous LLC,
DBA GlobalCompliancePanel,
161 Mission Falls Lane,
Suite 216, Fremont, CA 94539, USA
Phone: 1800 447 9407
---
Want to register by Wire Transfer?
Please call any of our representatives on 1800 447 9407 to help you completed the transfer.
Group participations
Get fabulous discounts by participating in groups of two or more.
| No | Attendees | Discount |
| --- | --- | --- |
| 1 | 2 Attendees | 10% off |
| 2 | 3 to 6 Attendees | 20% off |
| 3 | 7 to 10 Attendees | 25% off |
| 4 | 10+ Attendees | 30% off |
To avail the above group discounts, all the participants should register by making a single payment
Call our representative TODAY on 1800 447 9407 to have your seats confirmed!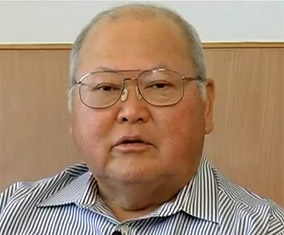 Founder & Principal, GXP Biotechnology, LLC
Dr. Steven Kuwahara, Ph.D. is the Founder and Principal of GXP BioTechnology LLC, a consulting firm that works in the areas covered by the GLP and GMP of drugs, biologics, and nutraceuticals. Steve has over 30 years of experience in supervising quality control laboratories, including an animal testing facility, and in performing GLP and GMP audits of internal and external testing laboratories. Steve has participated in the development of drugs and biologicals through all phases of clinical research and final product production.
Location: Seoul, South Korea Hotel: WILL BE ANNOUNCED SOON